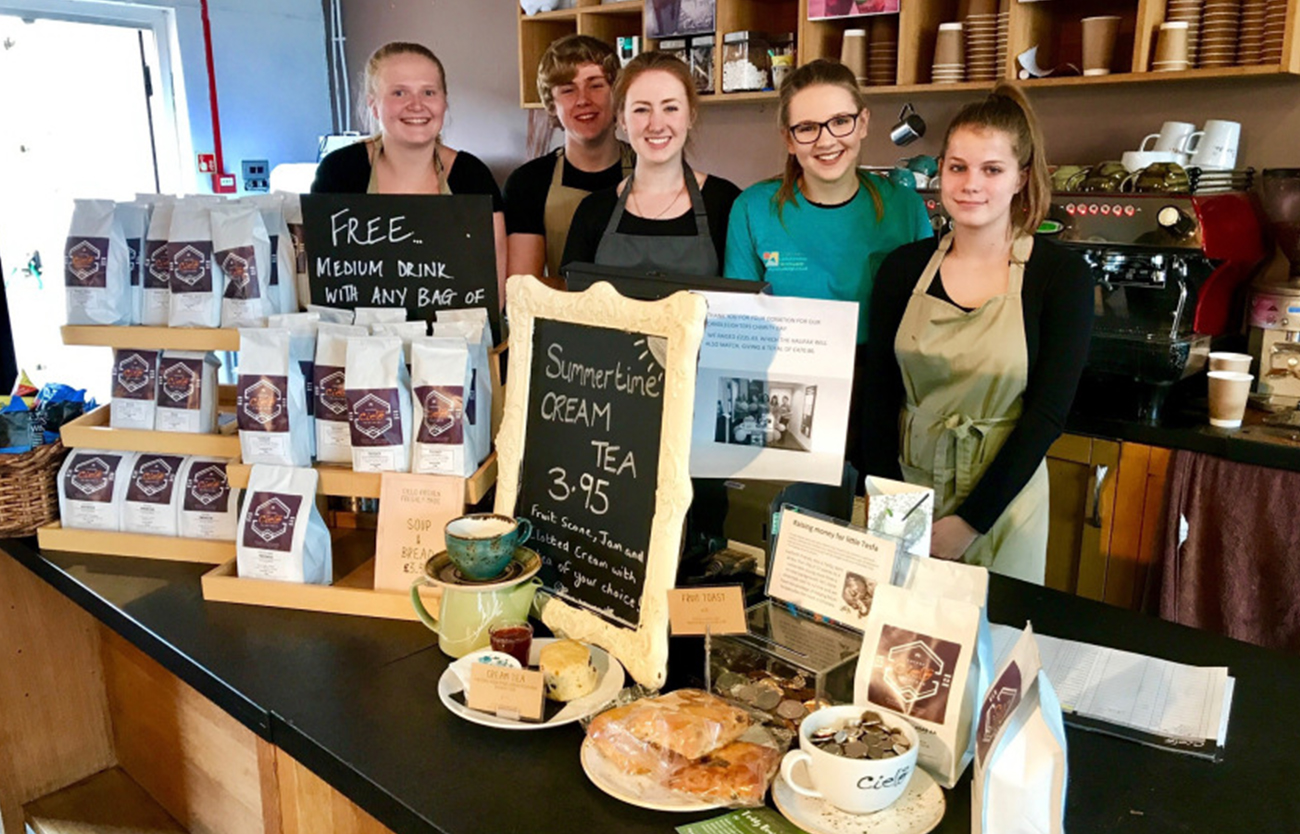 16 Jul

Feastival Celebration at Garforth, Leeds

Feastival Celebration at Garforth, Leeds:I was lucky enough to visit the local food festival in Garforth, Leeds. Garforth has got one of best high schools in Leeds, a very tight knit community and great transport links which make this old miners village become very popular for families in Leeds.

The weather was not so sunny but the spirit of the stall holders and visitors were impressive This is the first year of Garforth Community Feastival.
Sarah from Pride & Produce, the special artisan deli and bistro explained about their strong ethics and how they prefer to support local producers, order and advertise their products from Yorkshire suppliers as much as they can .I can tell that their staffs are passionate about food and customers ,no wonder that their evening bistro on Friday and weekends are always fully booked.

My Next stop of Feastival Celebration at Garforth, Leeds was one of my favourite French patisseries in West Yorkshire, Dumouchel and I spoke to Juliette (Mr.Dumouchel's daughter) herself. Dumouchel has been in business for over 22 years but always supports and use local products, no preservative, no chemicals. Juliette said "Garforth Community has always been very supportive we will always look out for each other.

Well after all that lovely food,I am ready for a coffee, where I met Linda in the coffee stall Cielo. It was set up about 9 years ago and expanded its branches to Crossgates and Leeds City Centre. Cielo was started here at the very heart of Garforth Main Street.It has been working with Duke of Edinburgh Award scheme , Prince's trust and other Charities , providing people from the different walks of life, the opportunity to be the best they can be. And I must say their coffee, tea and buns taste and smell wonderful.

The visit to Festival Celebration at Garforth, Leeds  would not be completed without speaking to Aileen the Vice President from Garforth Women's Institute.Set up in January 2017 and the number of members are growing. There are lots of activities including workshops, traveling and their home baked cakes and scones taste wonderful.

There are more food producers at the festival today i.e. The Bottled Baking Co., The Gin Shack, Cryer&Stott cheese producer,Leeds Beekeepers Association.

I walked up Main street and stopped for the complementary strawberry and cream for festival visitors today at The Greengrocer . It has been on Garforth Main Street for over 13years now and it is always a pleasant shopping experience .And now even better the wonderful flowery scent as soon as you walk in. The florist , flowers by Chloe just joined forces with he mum and dad in the same premises. Well done!

I was walking away from this Feastival Celebration at Garforth, Leeds and looking back at all these local progressing companies and thinking to myself Garforth has such a strong community spirit , embracing people from generations to generations, provide sustainability for established local business' and yet the great opportunity for a new ones.

Thank you to all Garforth Community Feastival organisers and Christine from The Maindeal to allow me to take part of your day.